ProtoPie + Sketch
High-fidelity prototyping for Sketch—go beyond limited clickable prototypes. Import Sketch designs and add dynamic, conditional interactions.
Expressive interactions
Prototype more complex interactions that can't be done in Sketch. Explain your ideas with variables, conditional logic, and native phone capabilities.
Test internally & externally
See your prototype in action by testing it on mobile, tablet, or desktop. Perfect for user testing and team communication.
Live testing in desktop browsers
Live testing on iPhone, iPad, or Android devices
Online sharing and commenting
Intuitive conceptual model
Effortlessly create interactive prototypes with our simple model. To create any interaction, all you need is an Object + Trigger + Response.
No code required
Logic-based
Easy to understand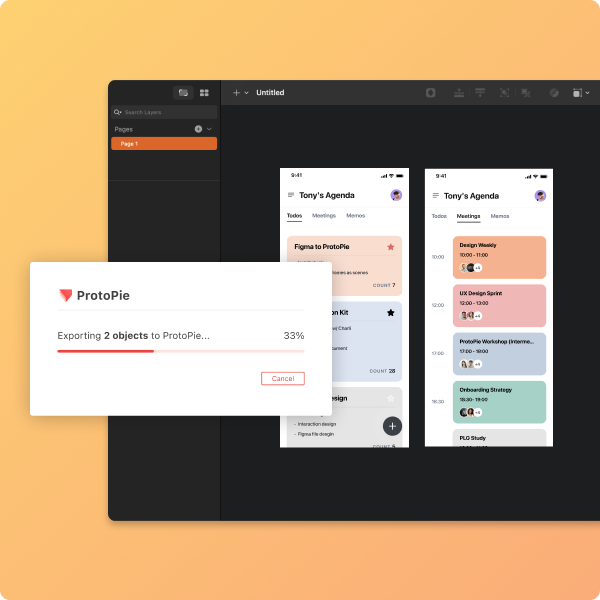 1. Import your Sketch design into ProtoPie
Transfer multiple artboards or the objects that you need to ProtoPie.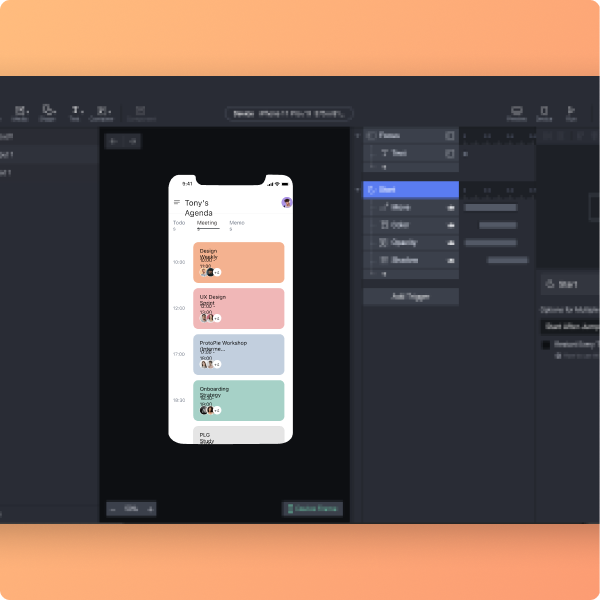 2. Create powerful and realistic prototypes
Simulate real products by making use of dynamic interactions and conditional logic.
3. Test prototypes on various devices
Get a high understanding of the look and feel of your prototype by testing.
Trusted by the world's best teams
Eduardo Sonnino,

Senior Designer, Microsoft

"We've tried countless prototyping tools and ProtoPie is hands down the most flexible and powerful tool that fits perfectly into any team's workflow. No matter which tools or platform are being used, we can import our design assets in seconds and make awesome code-free prototypes in minutes."
How are interactions in ProtoPie different from the ones in Sketch?
Things you can easily do and use in ProtoPie but cannot in Sketch:
Specific interactions assigned to individual layers
Smart device sensors, e.g., gyroscope and compass
In short, with ProtoPie, create realistic (micro)interactions that go beyond Sketch its interactions.
Have a look at some example prototypes made with ProtoPie.

Can I make interactions for individual layers in ProtoPie?
Yes, with ProtoPie's conceptual model, you can make interactions using triggers and responses assigned to individual layers.
This way, you can create realistic microinteractions, with full control, that you cannot make in Figma, Sketch, or Adobe XD.

Can I make scrollable areas in ProtoPie?
Yes! You can make scrollable areas very easily in ProtoPie. You can adjust the size, scroll direction (vertical or horizontal), and choose between scrolling and paging.
Better yet, you can make conditional interactions involving scrollable areas.
Is the ProtoPie plugin for Sketch available on macOS and Windows?
Does ProtoPie offer integrations with Figma and Adobe XD?
Yes, ProtoPie does offer integrations with Figma and Adobe XD.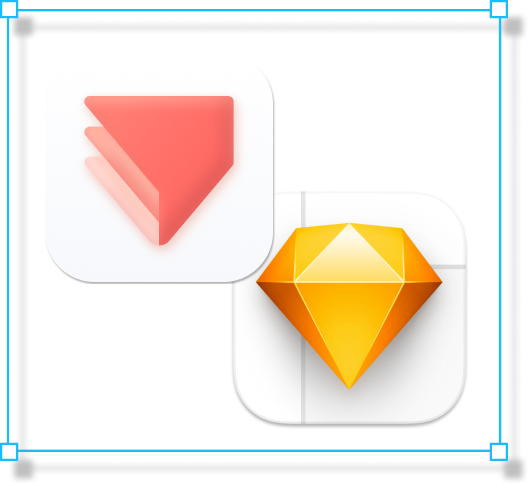 Start prototyping right away
Turn your Sketch designs into realistic, high-fidelity prototypes with ProtoPie—using features Sketch doesn't have.